FACT CHECK: Nose Mask seller arrested for not using a mask?
Summary: A picture shared on Facebook falsely claims that officers of the Rapid Response Squad (RRS) arrested a nose mask vendor For not wearing a nose mask as mandated by the Lagos state government in public places, even though the officers themselves were equally guilty of flouting the laid out law. This is inaccurate; this fact check explains.
The Claim: The Facebook post shared hundred times, and archived here claims that the Rapid Response Squad (RRS) Division of the Lagos Police Command arrested a nose mask seller for not wearing a mask.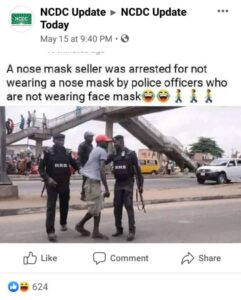 The post has been generating anger among some commenters. But CheckNaija found that the page in question is a parody account. It goes by the name NCDC Update, but does not represent the actual Facebook account of the Nigeria Centre for Disease Control  (NCDC).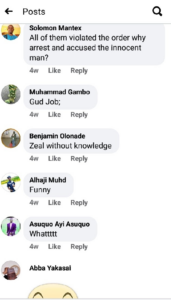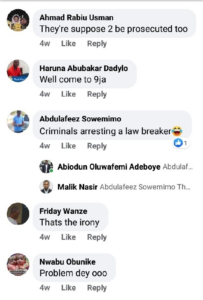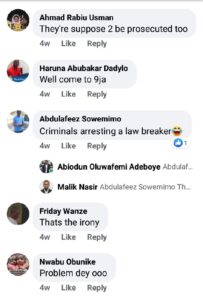 CheckNaija ran a reverse image search of the picture shared and found that the picture had been on the internet as early as April 11 2016,  long before the outbreak of the novel coronavirus.
Hence, this is false; the picture in question uses an unrelated picture to mislead readers. The man arrested in the picture is not a nose mask seller and neither was he arrested by officers of the  Rapid Response Squad (RRS) for not wearing a nose mask.
The NCDC accounts on Facebook, Twitter and Instagram are all verified and do not have any links with the Fake Account named NCDC Update.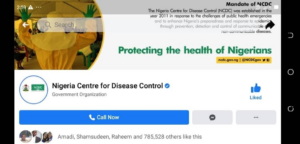 Here is the NCDC official Facebook account.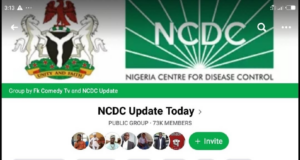 And here is the Parody Account
The misleading article was also published here on a news blog with the misleading headline and caption.
The said picture was first published here on Monday 11th of April 2016, while officers of the Rapid Respond Squad led by the Commander RRS, ACP Tunji Disu who has now been promoted to the position of  Deputy Commissioner of Police, were out to enforce law and order and the use of the pedestrian bridge in Ketu along Ikorodu Road.
The man in the said picture is not a nose mask seller as the sales of nose mask in Lagos wasn't fashionable until the advent of Coronavirus which was first recorded in Lagos on the 27th of February 2020.
The arrested man in the picture with the misleading claim was a Pedestrian apprehended for crossing the expressway at Ketu, Ikorodu Road, Lagos by men of the Rapid Response Squad (RRS), on Monday, April 11, 2016
Lanre Olagunju is a Lagos based Fact Checker, he tweets from @Lanre_Olagunju on Twitter