A post on X by ESPN FC claims Nigerian footballer and Napoli striker, Victor Osimhen, has deleted all pictures and videos with Napoli FC shirt on his Instagram page. 
It reads, "Victor Osimhen has deleted all photos and videos featuring a Napoli shirt on his Instagram Napoli after the club posted a video mocking the player on TikTok."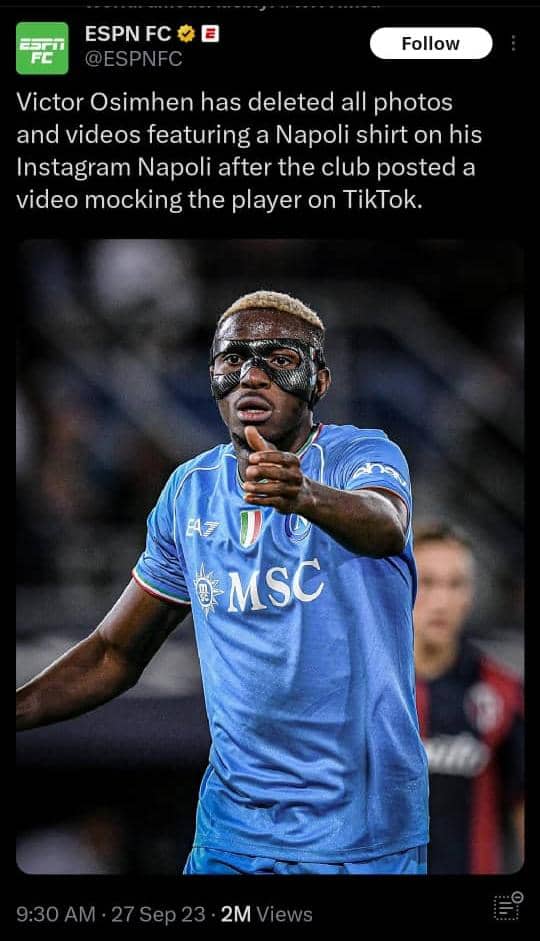 This action was said to have been a reaction by the 2023 Ballon d'Or nominee following a post on Napoli's TikTok mocking the footballer after he missed a penalty in the club's game against Bologna on September 24, 2023. The match ended in a goalless draw. 
Although the post was eventually deleted, it had already gone viral.
A check on Osimhen's instagram page shows a post that has three different images with Victor in Napoli's Jersey. It is an image from the match against Frosinone, where his two goals aided Napoli's 3:1 win on August 19, 2023.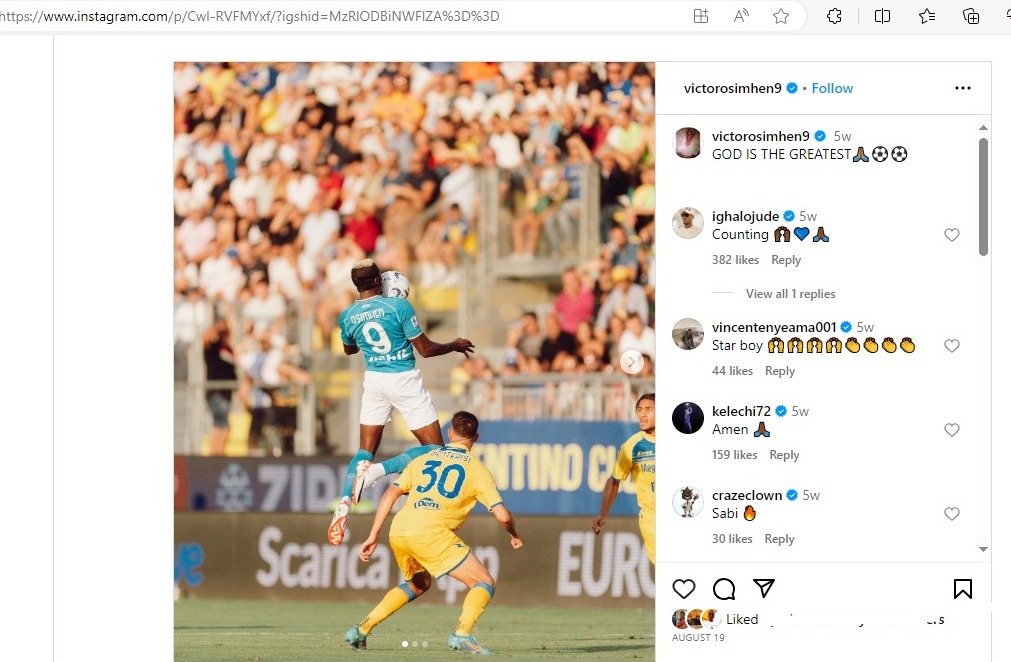 Verdict
Victor Osimhen did not delete ALL photos featuring a Napoli shirt on his Instagram.